CPABC – Vancouver Chapter
September 19, 2019
Is your career on track? Are you doing work that energizes you? Or, do you need a career jump-start? During this session, you will be inspired to re-ignite your career, access tactics to leverage your strengths, and build a career action plan to support your success.
Join us for an engaging and interactive session where Joanne Loberg, Certified Executive Coach & Career Strategist, will share how to:
Clarify what you really want – Determine what's missing and what you want more of in your career
Explore what's standing in the way – Identify roadblocks and obstacles to moving forward
Develop strategies to eliminate roadblocks to success
Build a Career Action Plan – to keep you on track!
Session Speaker: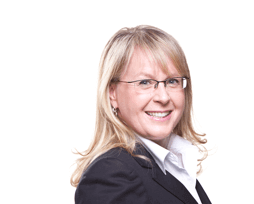 Joanne Loberg, BA, CEC, CMP
Certified Executive Coach/Career Strategist
JL Careers Inc.
Joanne Loberg, Principal of JL Careers Inc, is a sought-after Certified Executive Coach, Internationally Certified Career Management Professional, and an engaging facilitator with more than 20 years' experience in leadership, career coaching and human resource consulting. She has coached over 2,000 clients and facilitated over 450 career management workshops.
Joanne is highly skilled in helping her clients build rewarding careers. She has been referred to as "an absolute expert at navigating the complex territory of career advancement." She provides invaluable insights and career management tools to help executives, professionals, and emerging leaders to envision, strategize and accelerate their career success.
Her qualifications include a Bachelor of Arts-Psychology, Certified Executive Coach (Royal Roads University), International Career Management Professional Certification (CMP), and she is Myers-Briggs Type Indicator (MBTI) Qualified. Joanne is a member of the Chartered Professionals in Human Resources (CPHR BC & Yukon) and the Association of Career Professionals International.
For more information and registration see the CPABC website
Looking for insightful, tailored career coaching or retirement planning? Contact us today to learn how you can fast-track your career and create a life you'll love.
Wishing you much career success!
Joanne Loberg Certified Executive Coach & Internationally Certified Career Management Professional
JL Careers Inc